Yep. They are our faces! Beautifully drawn by the very talented and awesome Karina Fraser. You should also know that these wonderful pieces of art and many others are on display at The West End Centre, Aldershot, UK. The exhibition runs from Monday 12th Sept – Thurs 29th Sept.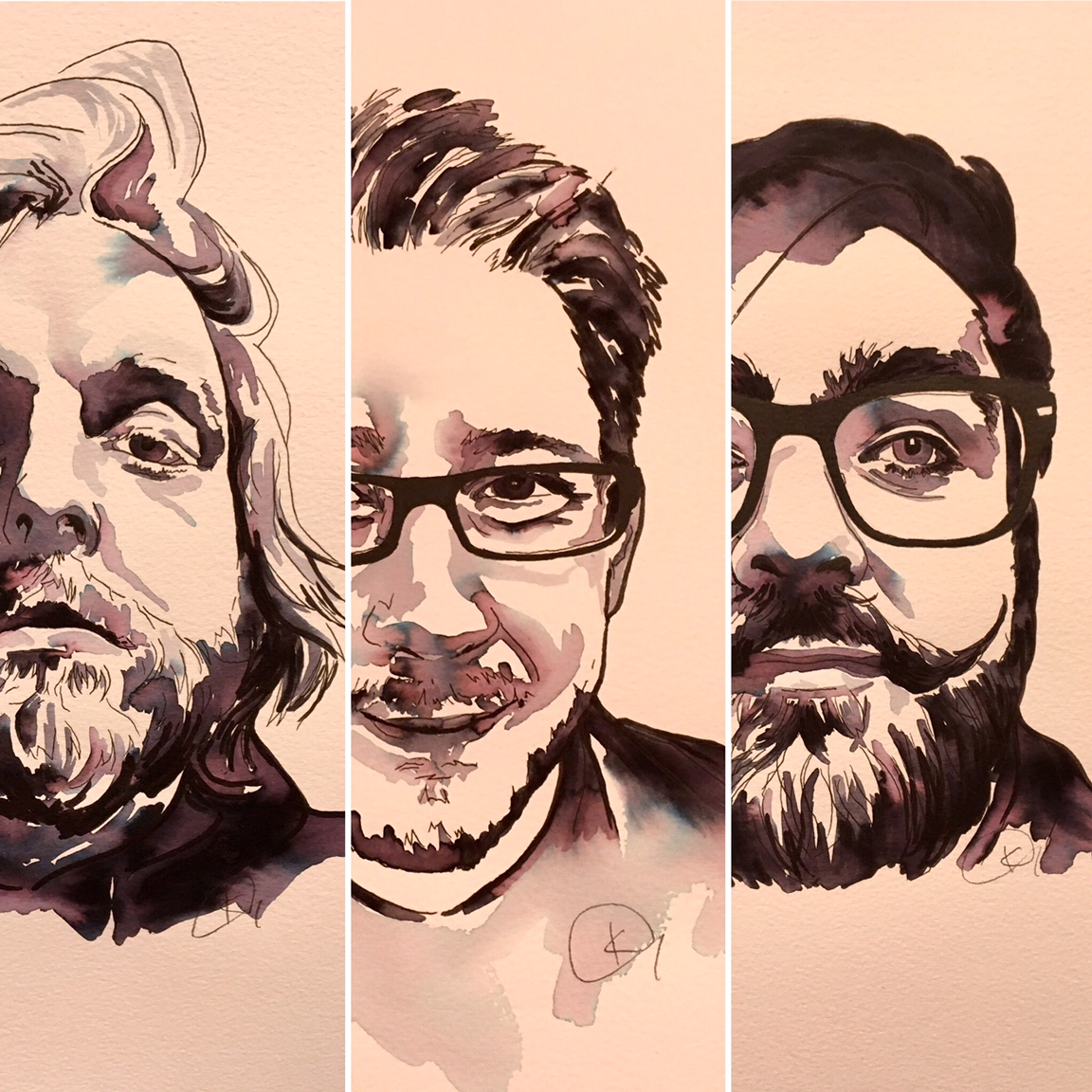 Be excellent to each other!
PS. We are still here and working hard on new material but more on that soon.